Extra virgin olive oil is manufactured through the simplest process by cold mechanical pressing of the ripened olives. The use of any other chemical or processing method is avoided to maintain its original composition. For instance, the presence of high concentration of phenolic compounds which we consider very useful to treat chronic diseases like high blood pressure, diabetes, heart attack, and cancer, etc.     
Extra-virgin olive oil is the rich source of compounds having anti-inflammatory andantioxidant properties one of them is known as oleocanthal. It is only present in this oil and has the ability to prevent the occurrence of above mentioned diseases. Therefore, we can say that this oil can be used as a medicine.
Many of us search for natural organic products with multiple health benefits. In the world, the tilt of people is now more towards natural items and organic medicines to cure multiple diseases instead of using pharmaceutical ones which, on one hand cures one disease, and on the other hand, shows side effects and become the cause of another disease development.
In this article, we will throw the light on the use of extra virgin olive oil to prevent multiple diseases and it is very necessary for us to be aware of a healthy dose for a healthy life. This oil has many beneficial effects, but here we will discuss only those effects which are shown by EVOO as an alternative to medicine to cure multiple diseases.
Effects and recommendations of extra virgin olive oil
Extra Virgin Olive Oil has Potent Anti-inflammatory Effect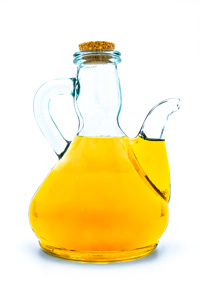 Anti-inflammatory effect of olive oil components, oleocanthal inhibits the growth of cancer cells and enhanced the process of apoptosis. It retards the formation of tumor necrosis factors, contributes to brain tumor development leads to sudden death. Consumption of the extra virgin olive oil for ant-inflammatory purposes may lower the risk involved in breast, ovary, lung, prostate and colon cancer.
The consumption of this oil in your diet, especially for heart patients have a positive impact on health, by regulating inflammatory genes, lipid profile, oxidative stress in patients with coronary artery disease and monitor the formation of trimethylamine N-oxide highly associated with heart failure and stroke.
Alzheimer is a neurodegenerative health problem which can be controled through the use of a recommended dose of extra virgin olive oil for anti-inflammatory effects. The phenolic compounds hinder the formation of lesion and beta-amyloid senile plaque in the human brain. This oil also has a scavenging effect for free radicals produced in neurological abnormalities.
Can Extra Virgin Olive Oil Used for Joint Pain?
Inflammation is a common response of your immune system when body combating with virus or bacteria but sometimes it starts damaging the normal body cells and may develop chronic disease.
Aged people mostly suffered from joint pain issues somehow they are unable to take a proper nutrient-rich diet and also due to lower absorption nutrients in the body and low metabolism.
Unluckily, if you are suffering from joint disease specifically arthritis, make this oil part of your meal as it will provide relief in the pain. Oleic acid and antioxidant may help to reduce your joint inflammation and lower the level of C-reactive protein mostly in rheumatoid arthritis.
Furthermore, extra virgin olive oil joint pain contains oleocanthal that minimize the degenerative processes, and has a potent effect on main immune cells called macrophages therefore propitious to treat osteoarthritis.
Drug ibuprofen exhibited a similar response to joint pain as oleocanthal. This similarity between both drug and phenolic compounds was studied by scientists of the University of Science at Monell.
Nutritionists recommend substantial consumption of extra virgin olive oil (one tablespoon) in diet. It can be used in salads, cooked vegetables, boiled potatoes, smoked items and roasted meat as it helps you to overcome the burden of these diseases.
Extra Virgin Olive Oil for Laxative
Constipation is one of the common gastrointestinal issues that may occur owing to some underlining diseases. We have natural remedies by using a natural laxative, extra virgin olive oil for laxative provides relief through its consumption in the diet. It enhanced the bile secretion which moistens the stool and allows stool to pass smoothly by preventing bloating, and swelling of your intestine.

A little amount of extra virgin olive oil for laxatives can be bearable for the majority of people but its high dose can cause diarrhea. As its small amount has high calories, one tablespoon serves 120 calories. It is advisable to consume it in daily routine. 
Aside from all these, it lowers the sugar level of blood therefore diabetic patients should consult with specialists before its use.
The root cause of many diseases "hypertension" can be control by adding pretty small amount of extra virgin oil in your meal and persistent treatment with this oil can ameliorate to maintain normal blood pressure within a few months. If you are taking medicine, make sure to consult healthcare consultant prior to use.
Few Recommendations of Scientists for Extra Virgin Olive Oil Usage
30 ml of oil can be used in the treatment of constipation.
30-40 g/day of extra virgin olive oil consumed in your diet.
24 g of olive oil/day can be part of your meal to keep lowering the high cholesterol level.
It will replace the saturated fats with 17.6 g monounsaturated fatty acid.
To avoiding the heart-related issues 53 g/day can be recommended, as the Mediterranean diet consists of 1 liter/ week of extra virgin olive oil.
Conclusion
At the end of this article, it quite clear that extra virgin olive oil has many important components that exhibit antioxidant and anti-inflammatory effects. These properties are showing a significant role to prevent and protect from lethal diseases like cancer, heart related issues and diabetes etc. Moreover, it is a natural source of ingredients free from any preservative.
Interestingly, if you are searching for pure extra virgin olive oil full of nutrients I will highly recommend you, our company Spanish oil which produces a variety of products of best quality. We supply all around the world. Just click and you will be on our website. Visit our website to explore the products which will definitely fantasize you and their pure taste will astonish your buds. Our consumers are very precious for us so their satisfaction and demand are always at the top list of our priories.      
Other interesting topics about olive oil