People, from all around the world, uses different types of salad dressings to make their salad more appealing and tasty. With the increase in scientific researches, the paper publishes and medical advancement, doctors are focusing more and more on the consumption on green vegetables, especially in the form of salads.
When the question comes to the salad dressing, the very first name that pops up is the olive oil. This salad dressing is the healthiest one as compared to any other dresser. Scientific research has proved that consumption of 2 tablespoons of olive on a daily basis reduces the risk or coronary heart attacks. It is a healthy replacement of unhealthy saturated fatty acids, which you consume daily.
Olive Oil for Salad Dressing
There are enormous simple uses of olive oil through which you can include this beneficial ingredient in your diet. One of the most easy way is to use it for salad dressing. You can make it with some shakes and whisks using only a few ingredients that are easily available in any kitchen.
Olive oil is most commonly used for salad dressing as french classic vinaigrette. In this, you only need vinegar, olive oil and a few other flavors if you want to add. The types of vinegar you can use are as follows:
Rice vinegar
Raspberry, grape or other fruit vinegar
Red or white wine vinegar
Lemon juice or orange juice
It is a common practice to add lime juice to salads. But, in the book "Joy of Cooking", the chiefs have mentioned that adding vinegar and orange juice gives more exciting flavor to salads than simple lime juice.
Recipe of Olive Oil Salad Dressing:
Given below, I am mentioning the basic recipe of salad dressing for 1 main dish using olive oil and vinegar, but you can adjust the amount of ingredients according to your taste.
Take 1 tablespoon of vinegar (from above mentioned varieties) or lime and orange juice
Take 2 tablespoons of olive oil, better to choose extra virgin olive oil
Whisk these ingredients all together to form a smooth blend
Additionally, you can add 1 tablespoon of sugar, fresh herbs, mustard, chopped onion or minced garlic according to your taste and choice
Then you can add this mixture to your salad and here we go, a perfect olive oil salad dressing is ready to excite your taste buds.
You can easily get this high quality olive oil from our company 'Spanish Oil', as we have pure products from well known brands in Spain.
Last Words:
Salads are very good for human body. They not only provide bulk fiber, but are also excellent in removing toxins and maintain the normal body weight. Salad dressings, on the other hand, adds some more flavor and nutrients to the salad.
Moreover, not everyone out there is green lover. Salad dressings also find its way here by making it more appealing. Among many, olive oil is the best one that comes with enormous health benefits. It not only provides healthy fatty acids, but also reduces the risks of various diseases, including obesity, constipation and heart attacks. So, go ahead and try this awesome ingredient and observe its amazing effects from our website of Spanish Oil.
Other interesting topics about olive oil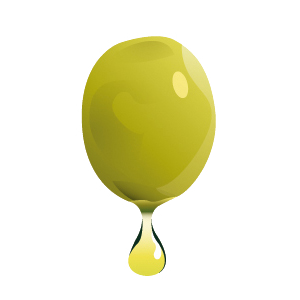 Photo by Nadine Primeau on Unsplash & by sina piryae on Unsplash