Extra virgin olive oil is the purest and highest quality of olive oil. It is the most expensive oil among all other olive oil categories. Extra virgin olive oil is often termed as EVOO. At present, Spain is the largest producer of olive oil in the world.
Extra virgin olive oil should be free from defects and should possess a fresh fruit flavor. The thing that makes it extra virgin is the extraction of oil purely by mechanical means. It means no use of chemicals, solvents or high temperature that can degrade the oil's quality.
Qualities of Good Extra Virgin Olive Oil
Fruity flavor: Extra virgin olive oil has a pleasant fruit flavor which is similar to fresh ripe or green healthy olives's flavor. Under fruity flavor you might will observe milder, buttery, aromatic, floral or grassy, bitter and herbaceous tastes. These all flavors depend upon the variety and type of olives.
Bitterness: Fresh EVOO has a bitter, acrid flavor.
Pungent: When fresh EVOO is tasted, it produces a peppery sensation in the throat and back of the tongue. This pungency indicates the presence of abundant nutrients.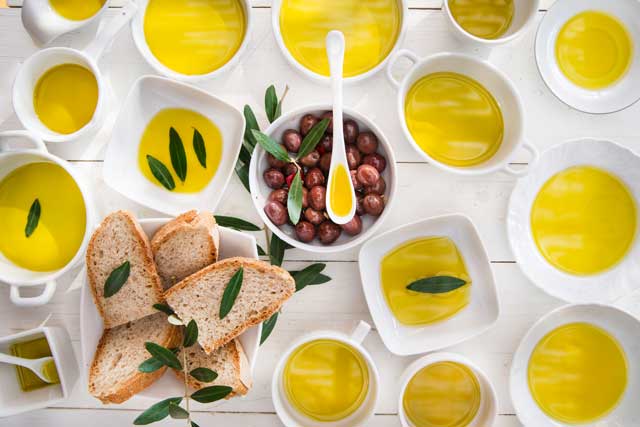 Buy the best spanish extra virgin olive oils in our online store.
EVOO Specifications
No matter where on earth extra virgin olive oil is extracted and obtained. The general specifications and standards remain the same for it regardless of the area of production. There are some labels for EVOO, which are almost same with little differences, that indicates the quality of EVOO and the chemical compositions it must have.
Some of these are given as follows:
Free fatty acid level must not be above 0.8%
The peroxide level must not be more than 20 mili equivalents per kilogram
The UV absorbency must not be above 0.22 for K20, not above 0.01 for Delta K and not above 0.25 for K232
The general procedure of extra virgin olive oil extraction must abide by the following steps:
EVOO must not include any other fruit except pure olives
No heat, chemical or solvent, nothing can be added in extra virgin olive oil extraction
Oil extraction can undergo processes like washing, centrifugation, decantation and filtration
The temperature must not exceed 27°C (80°F)
Olive oil is widely called as the one of the healthiest oil in the world. Extra virgin olive oil is the purest form of this healthy and nutritious oil. Once you will come across its health benefits, there are very little chances that you will ever use any other oil in your food again.
EVOO is a rich source of healthy fatty acids and anti-oxidants. These antioxidants help in protecting the body against free radicals that can cause cancer. So, in other words extra virgin olive oil plays a key role in the protection against carcinogenic compounds
It helps in protecting against strokes
It helps in preventing various heart diseases
EVOO can reduce the risk of type 2 diabetes
It is best for cooking and frying owing to its high smoke point, 210°C
It can make your food more nutritious because high temperature leaves very little changes on its nutritional profile
Last Words:
Extra virgin olive oil is a very healthy choice. It not only provides with healthy nutrients, but also reduces the risk of various diseases to hold their foot in your body. But, only that EVOO can be good for your health which is pure and free from harmful chemicals. For this it is not easy to choose a company that sells EVOO. Among many, the 'Spanish oil' company is the one which is free from frauds and scams. We can ensure you the provision of healthy and pure products. Do make a visit to our website for your clarification, as we do what we say.
Other interesting topics about olive oil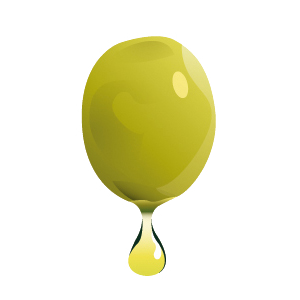 The best 10 Salad Dressing Recipes with Olive Oil

Sharing is caring!ShareTweetPinLinkedInEmail The Top 10 Salad Dressing Recipes with Extra Virgin Olive Oil! Salad dressing is an art and not everyone is an artist. When it comes to the point of dressing, you have to keep in mind the flavor, combinations as well as nutritional value of the dresser. People all around the globe […]

The Taste of Extra Virgin Olive Oil

Sharing is caring! Share Tweet Pin LinkedIn Email The term 'extra virgin olive oil' is used for the highest quality of olive oil. This olive oil is obtained by mechanical extraction from the olive fruit without the use of heat or any chemical solvent. As no chemical or heat treatment is used, so the taste […]