There are 1000s of varieties of olives. Each variety has its own specific characteristics, flavor, aroma and color. Each region and area is well known for its own olive types. But, what makes an olive oil to fall under the award winning category is a bit tricky question.
The story begins at the very early stage when the olive seeds are planted in the soil. The entire procedure which makes an award winning olive oil can be divided into four basic steps:
Award-winning olive oil
Nature
Nature is the most important and very first step towards an award winning olive oil, as it provides us with the bounty in the form of healthy olive trees. Nature is a matter of luck, it needs to be respected so that it can provide you with the best.
In other words, nature needs care. If you keep the land free of chemicals, no artificial fertilizers, no sprays, then your fruit will surely be healthy and of high quality.
People
The production of olive oil is not easy, it requires intensive labor. No doubt you have to wait for some time to let the trees grow, but on the other hand, you also have to continually keep an eye on them, monitor them regularly and check them for infestations.
When it's time for harvesting, you have to work day and night to pick them by hand and to take great care of the fruit. Above this all, it's not the number of people that matters, rather it is the experience, motivation and trained brains of the people in charge that matters.
Technology
Then comes the technology. You definitely do not want to mess with the nature's process, but after harvesting all comes in your hands. The fruit demands to be stored under refrigerated temperatures and to be pressed as soon as possible. If there is any delay in the pressing procedure, the fruit might will begin to sweat and oxidize. This will impart a negative impact upon the oil's quality and will not make your extra virgin olive oil an award winning product.
Transparency
Transparency is the most important thing if you want to succeed in the market. It means you have to be clear about the harvesting area, from where your product came, it's harvest time, type of olives, the original company name and all this stuff.
After these steps, the fruity flavor, bitterness and pungency define the characters of a good olive oil. For this EVOO to win an award, it has to pass the extra virgin olive oil tests. Its complex bouquet of sensational flavors, harmony in the sample's quality and persistency of the flavor in the mouth can make an oil award winning.
Now, let's take a glimpse of the most famous award winning olive oils in different regions, this can help you to understand what factors paved their way towards the success.
The Most Important Olive Oil Awards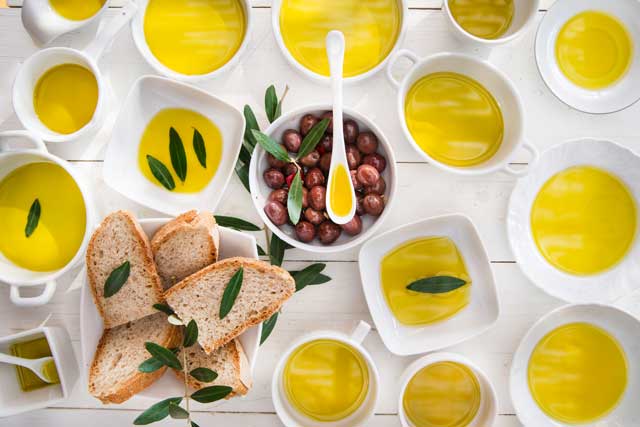 Buy the best spanish extra virgin olive oils how are award winner in our online store.
The Best Extra Virgin Olive Oil UK
In London, Europe's largest olive oil competition is held that distributes quality awards, health claim awards and design awards of extra virgin olive oil.
The results of London olive oil award 2020 declared 'Bevilini', a UK brand, as one of the delicate quality brand of extra virgin olive oil UK.
The Best Extra Virgin Olive Oil USA
The USA olive oil award winning brands are TUSCAN GOLD ELEGANZA, SEKA HILLS, MT OLIVE, CAPAY GOLD and APOLLO OLIVE OIL SIERRA. There are so many other brands too, and these all brands are NYC olive oil award winning brands.
The Best Extra Virgin Olive Oil Germany
When it comes to the best brand that won the German olive oil award of 2020, then only one name pops up, DER FEINSCHMECKER. Stiftung Warentest, an unbiased consumer organization of goods and services testing, tested this brand and called it to be the best one in the whole Germany.
Feinschmecker Olio Award is won by DER FEINSCHMECKER for the 18th time. The olive oil of Feinschmecker was tested along with 600 other olive oils and this huge competition shows the worth of this award winning extra virgin olive oil brand.
Last Words:
Taking care of olive trees and then extracting olive oil from them is a very time consuming and dedication demanding task. Those who fully devote their time and mind to this task can make their olive oil an award winning product. As mentioned above, there are various brands from different regions who won the 2020 best olive oil award. If you want to buy any of them, or any Spanish oil that won the 2020 award as well, then make a visit to our company, the Spanish oil. We can ensure you that our each and every product is pure and authentic and is worth your visit.
Other interesting topics about olive oil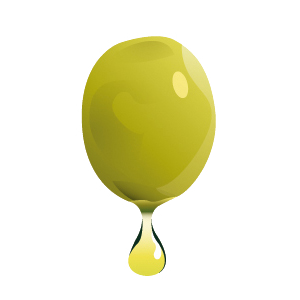 The Taste of Extra Virgin Olive Oil

Sharing is caring!ShareTweetPinLinkedInEmailThe term 'extra virgin olive oil' is used for the highest quality of olive oil. This olive oil is obtained by mechanical extraction from the olive fruit without the use of heat or any chemical solvent. As no chemical or heat treatment is used, so the taste of extra virgin olive oil is […]

Nutrient Facts of Extra Virgin Olive Oil

Sharing is caring!ShareTweetPinLinkedInEmailWhen we talk about the healthiest edible oil with pleasant flavor, refreshing aroma and best nutritional profile, then the name of extra virgin olive oil pops up. In comparison to all other healthy edible oils, extra virgin olive oil has the highest level of mono-unsaturated fatty acids and anti-oxidants. Scientific research has revealed […]