Why extra virgin olive oil is so healthy that most of the nutritionists often coin its name as the healthiest oil on the entire planet is an interesting question. To know the answer of this question it is important to have a look at its chemical composition and then the impacts of this composition on human health.
Extra virgin olive oil is rich in vitamin K and vitamin E. They are present in percentages of 75 and 72 respectively.
Vitamin K plays a vital role in the production of prothrombin hormone which aids in blood clotting, this vitamin also plays important role in regulating normal body metabolism.
Vitamin E supports immune system, aids in the prevention of coronary heart diseases, lowers the cancer risk and improves eye health.
Extra Virgin Olive Oil Monounsaturated Fat
73% of monounsaturated and 13.8% of saturated fat are present in the extra virgin olive oil. The main mono-unsaturated fatty acid is oleic acid. Scientific researches have proved that this mono-unsaturated fatty acid helps against inflammation and also has some links to prevent gene related cancer issues.
The thing to keep in mind is that chronic inflammation is the leading cause of many diseases like Alzheimer's, diabetes, metabolism syndrome, cancer, arthritis and heart problems. Researches have proven that many inflammatory substances (e.g oleocanthal) in extra virgin olive oil act as ibuprofen, which is anti inflammatory in action.
Finde the best spanish extra virgin premium olive oils online at Spanish-oil . And buy the olive oils directly in Spain, we offer Worldwide shipping!
Extra virgin olive oil has a colossal list of health advantages. This oil not only provides nutrients, but also plays a significant role in preventing and fighting against different diseases.

Some of these benefits are given below:
Extra virgin olive oil with a high polyphenol content prevents the oxidation of oil even at high temperature. Thus, it does not release free radicals and make this oil carcinogenic like all other oils which cannot be treated for long at high temperature e.g. 210 °C.
It lowers blood pressure and improves endothelial functioning.
It helps the body to boost up its immune system and aids in wound healing.
In Alzheimer's disease, beta amyloid plaques are formed in the brain neurons. EVOO helps in removing those plaques, thus aids in curing Alzheimer's disease.
For those, who have a high risk of the development of heart diseases, this extra virgin olive oil is 'superfood' for them.
Conclusion:
Extra virgin olive oil, is without any doubt, a perfect natural solution to many health problems. Fat soluble vitamins, mono-unsaturated fatty acid, polyphenols and anti-oxidants are all what makes it up highly recommendable. The Spanish oil company provides pure extra virgin olive oil and all other olive oil types that are rich in these natural ingredients. Eat healthy and live healthy is our motto and we implement upon this by providing only pure products. So give us a free visit, try some of our products and let us know what you think about it.
Other interesting topics about olive oil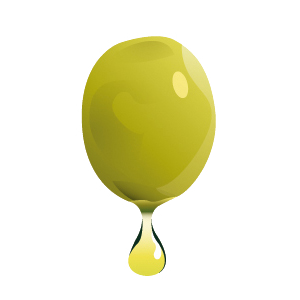 Why Extra Virgin Olive Oil is so Healthy?

Sharing is caring!ShareTweetPinLinkedInEmail Why extra virgin olive oil is so healthy that most of the nutritionists often coin its name as the healthiest oil on the entire planet is an interesting question. To know the answer of this question it is important to have a look at its chemical composition and then the impacts of […]

Vitamins in Extra Virgin Olive Oil

Sharing is caring! Share Tweet Pin LinkedIn Email Olive oil is called as the healthiest oil on earth in comparison to all other edible oils. But, before we look at the components that makes this oil extraordinary, it is important to clarify that not all olive oil types are good or of the highest nutritional […]