Arbequina

Olive Oil

Olive oil is a blessing of Mother Nature. It is an irreplaceable thing. When you search of health benefits, the pages are full of it. When you search for its historical use, you see that its history goes back to 6000 BC. In 2014, archaeologists found several clay pots in which olive oil traces were found, those clay pots were thousands of years old. All these evidences show that olive oil has excellent heat stability properties and it has been known for its medicinal qualities for so long.

Spain is well known as the land of olives. More than 200 olive varieties are cultivated here and all of them have unique, distinctive and astonishing profiles. One variety varies from another in shape, size, color, texture, flavor, aroma and chemical profile. Every variety has its own oil producing yield rates.

Olive oil producing companies in Spain know very well about their lands, the soil and its environmnet. They only grow those varieties as are compatible with their soil. Among them, one company Agrícola La Maja also holds a firm ground. Our products speak of our hard and passionate work. We know that what is olive oil if it isn't extra virgin, free from impurities and adulterants. We do not compromise over our quality and in turn our hard work is paid by our lovely customers who enjoys every drop of our products.

Alfar Arbequina is one of our astounding products, which we produce with great care and time management. Time management is the key to attain the desirable flavor, aroma and color otherwise your product will be doomed.

Let's dive in little deep, to know more about our product and practices!
Alfar Arbequina 500ml
Alfar Arbequina is produced from 100% arbequina variety. Arbequina have one of the highest concentration of oil along with excellent heat stability properties and great flavor. Arbequina olive has greater crop yield and it gives two different products depending upon their harvesting time; early harvest and late harvest.
Our product Alfar Arbequina has won multiple awards like New York International Olive Oil competition medal, Olive Japon- 2014 Gold medal, der Feinschmecker Gold medal, and FLOS OLEI 2013. These awards reflect the flavor and quality this product owns. We preserve the flavor by processing the olives within 12 hours of harvest.
Now, let's see its prominent characteristics:
Color
Alfar Arbequina has fresh green – yellow color which a nice golden shade.
Flavor and Aroma
Surprising strong aroma with a medium fruity touch is its unique feature. Its aroma has a combination of fresh green fruits, notes of tomato, banana, apples, artichoke and less intensity of the forest fruits. Upon entering the mouth a smooth heat rushes in with some bitterness which converts into sweetness and mild buttery flavor upon reaching the palate.
Tasting note of Alfar Arbequina olive oil
| | |
| --- | --- |
| Aroma | Clean, with a surprisingly strong aroma, reminding us of fresh, green fruits. There are notes of artichoke, tomato, herbs, and apples, and with less intensity, banana and fruits of the forest. |
| | |
| --- | --- |
| Flavor | With a smooth heat, and a mild bitterness that doesn't last long, the oil is sweet and fluid on the tongue. |
Acidity
Alfar Arbequina has 0.1% acidity level which shows its heat stability and high quality.
Acidity is the measurement of the presence of free fatty acids, usually free oleic fatty acids. These fatty acids are detached from their glycerol content and generate free radicals upon oxidation. These radicals deteriorate the oil quality, are responsible for rancid oil smell and are carcinogenic in nature.
Therefore, it is imperative to buy olive oil with acidity level below 0.8%, because level above this is not good for human health. Olive oil with acidity level beyond 2% is not edible at all.
Packing
Our this product comes in decent black packing of different sizes. Ranging from ml to liters. Here, we are talking about its 500ml pack which is very handy for the daily use.
Combination
Alfar Arbquina can be consumed along with cooked items like grilled meat, fish, eggs or vegetables, and also goes very well with raw items and crackers. Some also consume it all alone owing to its health benefits.
Storage Recommendation
Olive oil, despite its type, must always be kept away from the direct contact with light and air.
About the Agrícola La Maja
Agrícola La Maja is an experienced firm and is in field since 1997. We adopted with the changing market trends and revolutionized our harvesting techniques to maximize our yield without compromising the quality. SIQEV QVEXTRA and AOVES are our two quality labels that give our customers a safe edge to trust us without hesitation.
Olive grooves are grown at 4 x 1.5 meters distance pattern to attain speedy growth, healthy production and ease in mechanical harvesting. We know that if olives are injured, then the flavor and quality of the oil will be affected, so we take great care while picking every fruit from the tree and rush into processing to prevent any quality loss.
Types of Oil:
As mentioned above, Arbequina variety is that variety which shows different properties at different stages of its harvesting. Moreover, it also makes exquisite blend with other olive varieties.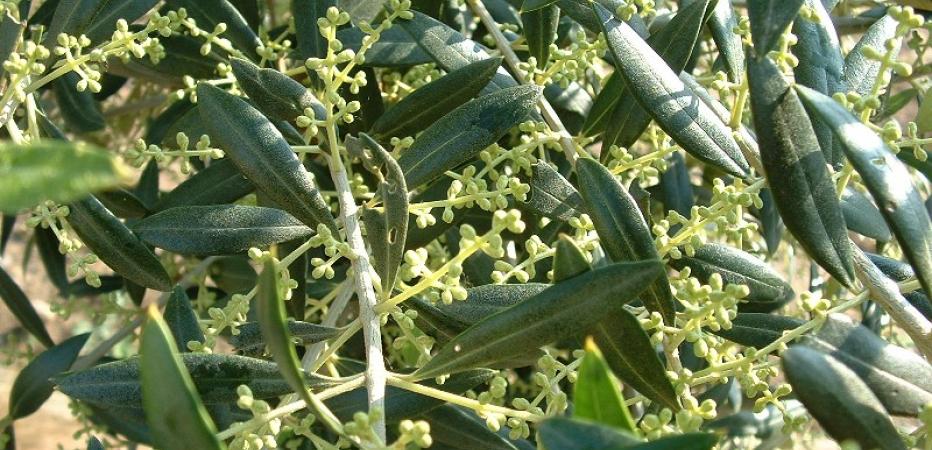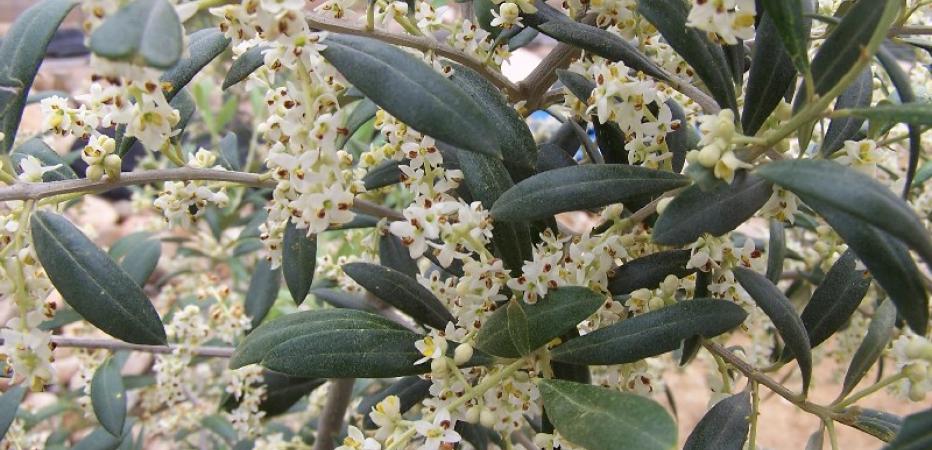 At Agrícola La Maja, the main variety we cultivate is Arbequina, and the others are Picual, Empeltre, Arróniz, Koroneiki and Arbosana. Two types of oils are produced from these varieties,
100% Arbequina from green olives
75% Arbequina with a blend of other varieties from ripe olives
Processing:
The following steps are involved in processing of these olives:
Reception
This is the very first step, where olives are received and sent for washing via blower. Blower also removes the other desirable products along with dirt from the olives. After sorting and grading, olives are sent for pressing in the mill.
Milling
Fruits are crushed and pressed by a stainless steel hammer, and then the mass is mixed below 27 ºC to prevent any undesirable changes in the properties. Cold press is the key to the production of extra virgin olive oil.
The mass we get after crushing consists of 15- 30% water, 40- 55% stone and 23- 35% vegetable matter. After crushing, centrifugation is done to separate oil from the mass.
Storing
When the oil is obtained, then the oil is stored in stainless steel tanks under inert nitrogen atmosphere at 18- 20 ºC. Oil is filled in bottles as per badge requirement.
Last Words:
Olive oil is an excellent product for your health and taste buds. It not just makes you fight various diseases, but also makes your food tasty and wholesome. Let's talk about the market which is full of olive oil suppliers, but not all are authentic and trustworthy. Health is something upon which you mustn't compromise. Instead trying different sites, visit the "Spanish Oil" company.
We are olive oil selling firm. We have collaborated with the Spain's certified and verified top rated olive oil producing companies. You can visit our website for free to check out our working method and collaboration list, as we only believe in honest and quality work.
Customers who bought this product also bought:
Customers who bought this product also bought: