O-MED Picual white bottle
If you want to enjoy tasteful meat, buy the O-MED Picual white bottle and mix it with your meal.
O-MED Picual white bottle can fit best with meat, and tomato salads of any kind. You can buy best quality olive oil from O-Med and drizzle it on cheese. It is recommended to use with some cold soups like vichyssoise or salmorejo/ gazpacho.
O-MED promises the best quality picual oil. It has a percentage purity of 100 percent. The acidity which the O-MED white bottle provides is 0.1. picula is originated from Spain, Granada, Andalucía and Acula. If you want to harvest this variety of olives you should choose the month of October as it is Arbequina's olive harvesting season. Most accurately the last week of October is best suitable.
Taste and aroma
Tasting note of O-Med Edicion Limitada Picual olive oil
| | |
| --- | --- |
| Aroma | Highly complex aromas with an green intensity average on the nose, fruity notes like tomato and green almond, also with clear notes of freshly cut grass and herbs. |
| | |
| --- | --- |
| Flavor | It has a soft entry into the mouth, medium fluidity, with persistence of the olive leaf, artichoke, nuts and green walnut. Very balanced and exquisite complexity. |
The scent of picula olive oil ranges from light to medium green fruity smell. It varies from the scent of grass to scent of fruits. The taste of picula makes the person think that he/ she is eating tomatoes or almonds. The extravagant smell of freshly cut grass gives the picula an appealing image. If you want a persistent taste of green walnuts, artichokes or olive leaf, go for picula white bottle.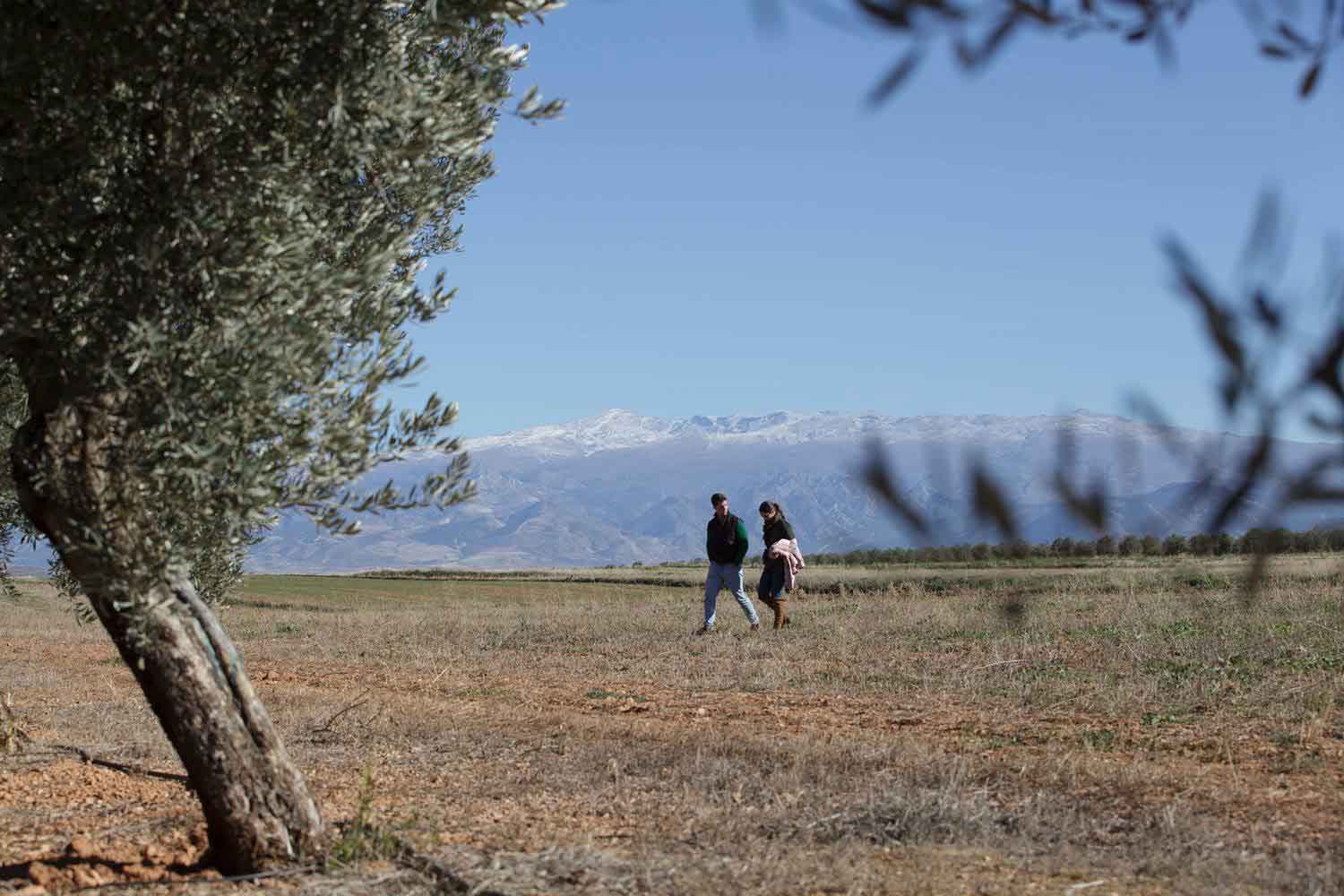 Color of O-MED Picual
It has a very bright and clear golden greenish color.
Recommendations for O-MED Picual olive oils
Fits best with meats, for all varieties of tomato salads, spread it on cheeses, it can also be used for cold soups for example salmorejo, vichyssoise or gazpacho.
Pack
Limited edition in white bottle is available. Painted glass provides 100% protection.
Occurrence
It is the found in abundance in Spain and the other areas are mentioned above. There are approximately 0.9 Million hectares of cultivation area in Spain, especially in Jaén, Granada and Córdoba, but its growth has expanded to other cultivation areas for example Castilla-La Mancha. Its name indicates the fruit's pointed shape of the tip.
High price
Its oil is prized highly because of its increased stability i-e resistance to oxidation reaction which provides its high resistance to increased temperatures. It is best for preserving cooked or raw foods.
Sensory Characteristics
Picula olives have a great personality, fruity green olive score and full bodies. It has a light peppery and a pungent olive taste.
The most implicated feature of Picual Olive Oils as compared to some other varieties is its pungency and bitterness. If the oil is green, it is definitely pungent or itching. If it is early harvested, Olive Oils give herbaceous scents, for example, scent of olive and grass leaves, fig and tomato.
Small amount of picula olive oil by O-Med makes the dishes quite noticing its presence. No one can claim of its absence in the meal because of the above fact.
Fatty Acids
In picula, about 80 percent of fatty acid consists solely of oleic acid. It is a monounsaturated fatty acid, which makes the olive oil resistant to oxidation and thus more stable. You want the picula olive oil for best health benefits, then go for O-Med picula olive oil as it gives the assurity of 100 percent quality and just 0.1 acidity. The picula olive oil is also resistant to rancidity and oxidation. It can be used for high temperature cooking processes. If you want to fry the meat several times, then O-Med white bottle is best suitable for you.
Health Benefits
Picual olive oils by O-Med, with high polyphenol proportions, aid to decrease the oxidation of various fats in the blood circulation.
To conclude, Picual is the most healthy variety of olive oils.
O-MED Picual white bottle
O-Med provides olive oil in this servings.
Picual white limited bottle (500 ml)
You can buy any bottle at any time. It is available online. The white color bottles enhance its shelf life.
Customers who bought this product also bought:
Customers who bought this product also bought: